why do we provide resources?
Caring for your neighbors in holistic ways is a lifelong journey that requires ongoing growth and development for individuals and communities. We provide resources to educate and equip all the residents of Durham with practical ways to get involved, insights on pressing issues, and theological content to help you live a life that reflects the whole gospel.
DurhamCares Newsletter
Learn about opportunities to care for your neighbors in holistic ways.
Events and Workshops
Visit our events page to learn more about events and workshops throughout the year.
Consulting
Want to go deeper? DurhamCares will partner with your congregation in a four-month consulting relationship that includes workshops, interviews, and surveys that help your congregation discover how you can be part of God's mission in your community.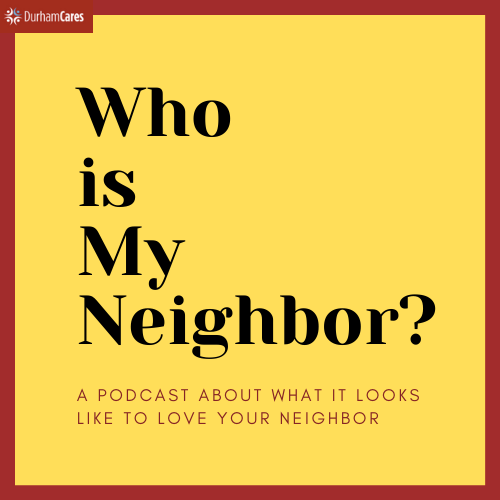 Who is My Neighbor? is a new podcast about what it looks like to love your neighbor. The first season focuses on the present moment: how do we love our neighbors amid a pandemic and a history of racial injustice? From the heart of Durham, this podcast highlights...
read more